Internal IT engineer
Great, you're finally here! Maybe you already know Teamtailor? We are disrupting the business and changing how over 5500 companies attract, recruit and hire top talent all over the 🌍

We see our platform as an enabler for candidates and companies to make a perfect match and so far we have supported almost half a million hires - how cool is that? Not only are we a matchmaker, we also provide all the tools recruiters need and want to make their jobs easy, fun and effective. This certainly can't be done without ambitious and lovable people...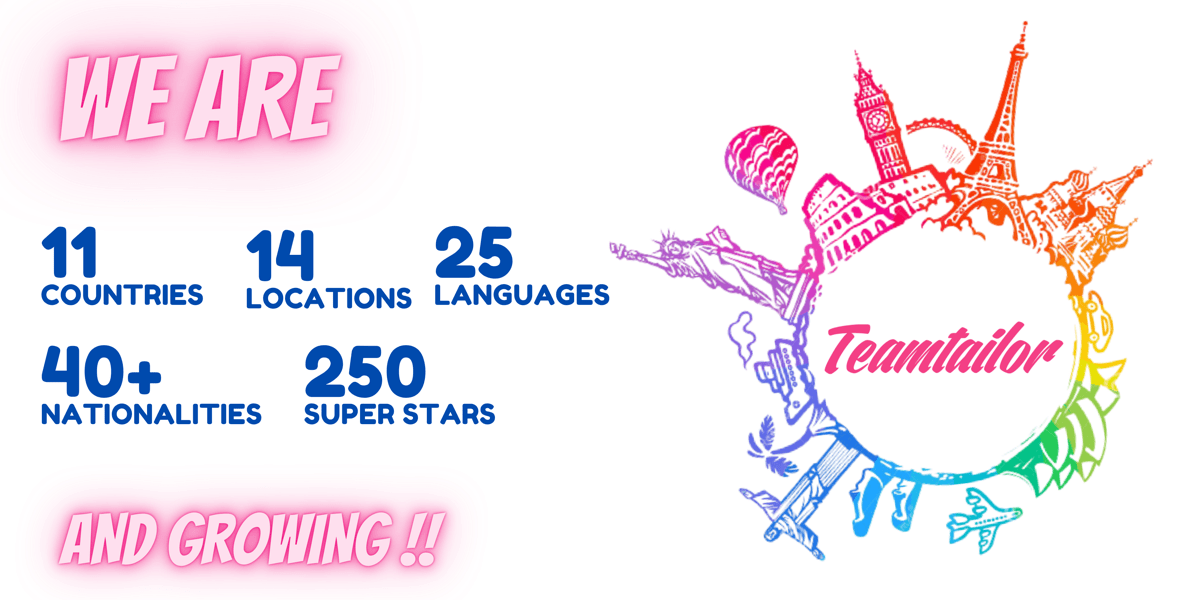 We're now looking for a super star Internal IT engineer who will play an important role in contributing to our journey forward and beyond🚀. In this role your primary responsibility will be to create and maintain a smooth, fun, efficient and secure digital workplace for all employees. This is a new role at Teamtailor, meaning great opportunities to make an impact and influence the choices we make. You will have a broad variety of responsibilities and tasks, interact with many parts of the organisation to facilitate a first class working environment.

Your responsibilities will include

- Support employees with hardware and software issues
- Lifecycle management of end user devices and accounts
- Ensure our internal IT environment and processes meets our security requirements
- Keep IT and networking devices (firewalls, routers, wifi, printers, av-equipment, etc) updated and soundly configured
- Administrate internal business supporting systems like mail, messaging, wikis, crm, etc
- Be the point of contact and responsible for internal IT related vendors and purchases

We think you are
- A person with great technical interest and hands-on experience of managing Mac OS and iOS environments
- Not afraid of exploring and learning new stuff
- Someone who is super passionate about providing top class service towards your colleagues 💖
- Able to manage and prioritise concurrent tasks
- Fluent in both Swedish and English
- Someone who knows how to have fun and spread joy!

Is this a match!?

Working at Teamtailor means working at a young, international, and fast-paced tech company that offers an ideal workplace for those who want to have a real impact on the growth of an organisation and are craving for responsibilities. It also means having lots of fun. 

We value personality and passion ahead of education and experience. Feel free to check our culture on our different social media channels. We look forward hearing from you 👋🏼
Bransch:

Typ:

Sista ansökningsdag:

2022-06-08